Home
focused
on
helping
people
suceed
through
web
technology
What I offer
"Make everything as simple as possible, but not simpler". Albert Einstein
I believe website design should follow that principle. Too many websites are built to look like a circus, leaving the reader confused, frustrated and not knowing where and what to read. I believe a clean, logical website is an effective communications tool, helping and leading the reader through the story you are looking to present.
My name is Irving Bos, and I would like to work with you.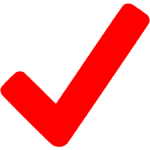 Advice and Coaching
If you are looking for a completely new website, I can walk you through the steps required, respecting your ideas and time lines. If you already have a website, but have questions or need it revised, I will work with you to make it right.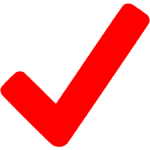 Clarity and Consideration
I can help you through the challenge of understanding the technology, talking with you in understandable terms, without ever trying to confuse or impress you with technical jargon.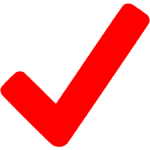 Focus and Attention
I offer a 'boutique' experience, delivering a fully customized site, tailored to your needs. I am not a large software company. This offers the unique opportunity for timely, personal, and clear communication accompanied by dedicated support.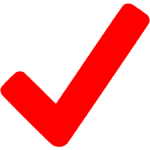 Experience and Knowledge
I have over 30 years of experience in Information Technology, primarily focused on "the Web". I have seen what works, and what doesn't, and am always exploring and learning the difference. My skill sets cover a large range, and can handle most challenges. If I don't have the skill you are looking for, I will tell you, rather than trying to learn it on your time.
Testimonials
What I like best about developing a website with Irving are his skills in designing a site that reflects who I am as a person and how I and my work can be best shown in an online presence. I also really appreciate his patience in helping me make decisions and changes to each part of my site. His price is very fair with no surprises as he informed me periodically how many hours had accumulated in designing the site.
Marie Prins, Teacher and Writer
He has prepared a clean and modern website for our church that reflects who we are as a congregation. When I have a questions, problems or adjustments I can't do myself,  he responds quickly with a fix! It is such a relief to have tech and design support I can trust and rely on. Thanks!
Emeline Schmidt, Office Administrator
Living Hope Church
I couldn't be happier with the services provided. From start to finish (and ongoing updates), he has gone above and beyond, creating a clean and concise website for my photography business. As my main source of bookings, it is imperative that my site is easy to navigate and eye catching. He not only delivered the final product (website) that I dreamed of, but during the process researched other professionals in my field of work and found what would work best in terms of navigation, portfolio set-up, contact, and social media sharing. He has always communicated clearly, in words that a "non-techy" could understand, has stuck with projected timelines, and is always quick to e-mail back with any questions. I get compliments on my website all the time, and refer everyone I know to 'the guy who built it'!
Jenna Hiebert, Photographer
Bear and Sparrow
…easy to work with – very helpful and ensures all material is understood. Communication is quick and to the point, designing and maintaining your website does not have to become your full time job – he takes care of it.
Jacklyn Versnick, Retail Sales Manager
Family Flowers
I really appreciate Irving's expertise in building a website and how he is able to take my non-techie, artistic, ideas and translate them into an innovative, excellent website that has been vital to my career as a studio artist.
An incredibly personable, yet professional, and he addresses any question, or changes that I need with my website, immediately.
I highly recommend him.
Alice Vandervennen, Artist
..Irving Bos has been an invaluable web resource to me for more than ten years. He helped me build my first website, and has supported me ever since, including a site for the launch of my book. He has a knack for building solid, functional sites, and he's always delivered exactly what I need, exactly when I need it. He is the kind of professional who will dig in and tackle big challenges, and always come up with a solution. It's great to know that he's available when I need help.
Geoff Weinstein, Author
BURIED ALIVE: DIGGING YOUR WAY OUT TO CLEAR COMMUNICATION.
Contact
Feel free to use either or the form below.